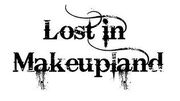 Lost in Makeupland is a make-up company hailing from Spain, and run by the lovely Belen. She offers eyeshadows, finishing powders, and blushes. These can be purchsed either as pressed or loose products. She also does custom palettes.
Anastasia of Lipsticks and Lightsabers has praised their collection of highlighters extensively.
You can find them on Artfire, Etsy and Facebook. Belen also blogs here.
As of June 2013, the site and the company appear to have disappeared entirely. Most recent Facebook and blog updates were in June and March 2012, respectively.
Reviews and Swatches
Edit
The below are available reviews of Lost in Makeupland's products, company and customer service, along with looks and product swatches. These are currently sorted alphabetically and by category .
Would buy again
Edit
Would Not Buy Again
Edit
Feel free to add any suitable reviews to this category.
Ad blocker interference detected!
Wikia is a free-to-use site that makes money from advertising. We have a modified experience for viewers using ad blockers

Wikia is not accessible if you've made further modifications. Remove the custom ad blocker rule(s) and the page will load as expected.