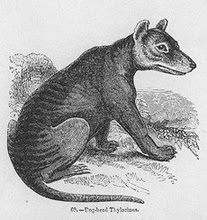 Linnaeus Cosmetics is a company currently selling through Etsy that is planning to launch an independent website on May 14, 2011. They sell vegan mineral eyeshadow in both sample sizes (1/4 teaspoon in baggies) and full sizes (5 gram jars with sifters). The company is run by Marin, who gets inspiration for her eyeshadows from different forms of wildlife. These shadows are available for individual purchase, as well as purchase in three-to-four piece full-size collections. Linnaeus cosmetics has a company blog and Facebook page.
Reviews & Swatches
Edit
The below are available reviews of Linnaeus Cosmetics's products, company and customer service, along with looks and product swatches. These are currently sorted alphabetically and by category.
Would Buy Again
Edit
Would Not Buy Again
Edit
Feel free to add any suitable reviews to this category.
Feel free to add any suitable reviews to this category.
Ad blocker interference detected!
Wikia is a free-to-use site that makes money from advertising. We have a modified experience for viewers using ad blockers

Wikia is not accessible if you've made further modifications. Remove the custom ad blocker rule(s) and the page will load as expected.